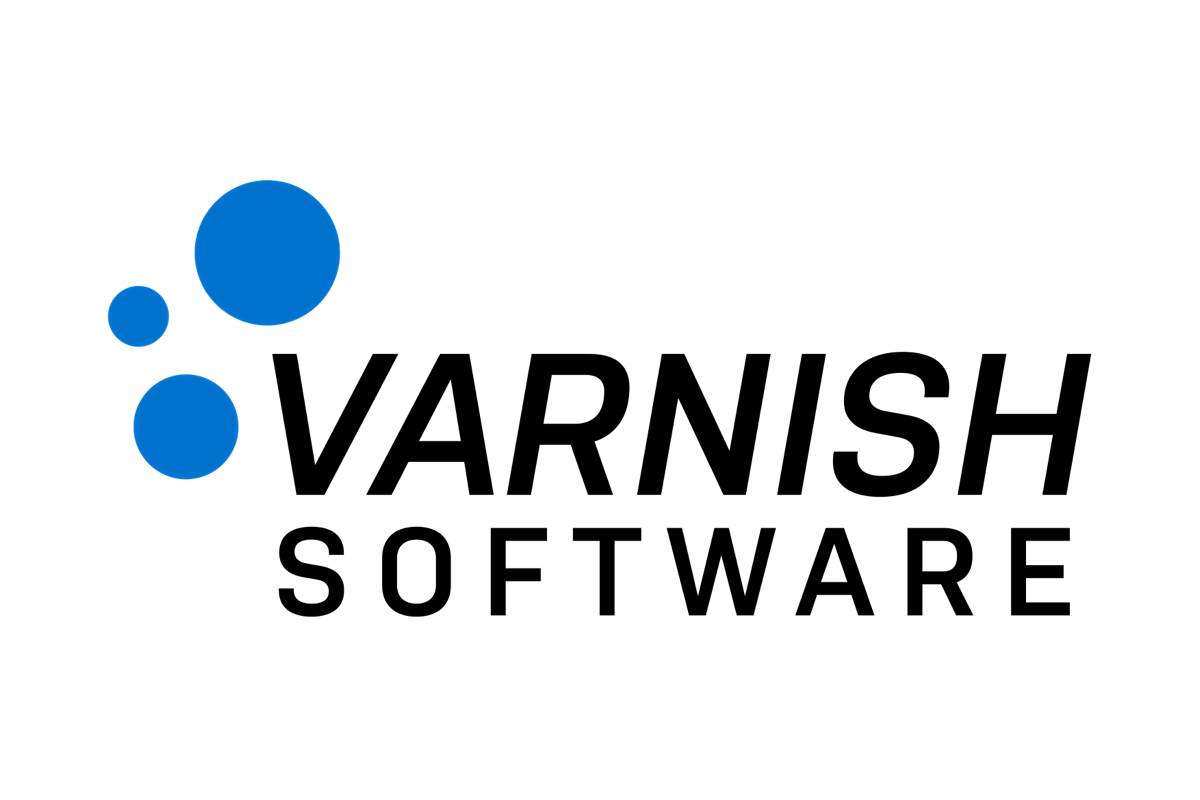 Frontend Developer
R&D

·

Karlstad

,

Oslo

Flexible Remote
We are seeking an experienced and hands-on frontend-developer with a passion for Code, scalability and software infrastructure, to join our Tools and Platforms team in Karlstad.
Varnish Software's powerful caching technology helps the world's biggest content providers deliver lightning-fast web and streaming experiences for huge audiences, without downtime or loss of performance.

Our solutions combine open-source flexibility with enterprise robustness to speed up media streaming services, accelerate websites and APIs, and enable global businesses to build custom CDNs, unlocking unbeatable content delivery performance and resilience. Our customers are able to scale easily to match peaks in demand, protect their critical infrastructure and keep costs predictable, enabling them to deliver great web experiences for all of their users, at all times.
We are seeking an experienced and hands-on frontend-developer with a passion for  Code, scalability and software infrastructure, to join our Tools and Platforms team in Karlstad. 
The Team 
The primary objective of the Tools and Platforms team is to make Varnish easier to  deploy, configure, monitor and scale. The typical environments we are targeting are  running multiple instances in multiple locations. This objective is achieved by developing easy-to-use administration tools, monitoring  tools and working with cloud providers such as AWS, Google and Microsoft to make Varnish available and easy to use in their ecosystems.     The Tools and Platforms team consists of backend and frontend developers and  people with several years of experience. They complete each other, and together  they architect and build components that are well tested and compatible with modern hosting environments and deployment tools.
The Role
As a Frontend developer, you will strengthen our team developing new products, and  maintaining our software, adding features, fixing bugs. We have a lot of interesting work ahead of us in expanding our Varnish offering,  Varnish feature set and scaling to meet demand. We are passionate about developing  usable UI experiences for our customers supporting our core product Varnish  Enterprise. We have a bias towards shipping and believe that tests are key to higher  velocity and reliability. If you share our passions then you'll fit right in.    
As part of the Tools and Platforms team, your primary responsibilities are to: 
● Design and execute all aspects of user experience and interface design. From workflow, wireframes, UI mockups and prototyping to implementation  
● Design engaging and simple experiences for our users/customers 
● Serve as a creative voice UX/UI on projects through all phases of work  including discovery, conception, and production  
● Research and develop new user interface ideas as well as testing and verifying  their functionality and the user flow 
● Understand and work with internal goals, usability, technical constraints as well  as budget and schedule  
● Build UI/UX that is used by customers every day.  
● Maintain and extend our existing software. 
● Write tests at different levels to ensure your code really does what you want. 
● Be creative and brainstorm ideas for ways we can further streamline our  development process. 
You are:
● A Self-starter who can take work on an idea and quickly and iterate through  feedback. 
● Able to research best practices and create, validate and present your findings.  
● Able to keep projects going from start to finish.   
Requirements;
● 3-5 years of professional software development experience  
● Passionate Technical interest and experience in mainly Javascript  
● Application development using Vuejs and other cutting edge frameworks. 
● Experience in creating responsive, device-agnostic interfaces via progressive enhancement.  
● Linux experience, comfortable in both Debian and RHEL based systems.  
● Self-motivated and self-managing with strong organizational skills.  
● English written and verbal communication skills.   
What we offer; 
● Work in a modern IT environment on a global scale. 
● Plenty of challenges and opportunities. 
● Ability to influence product development 
● A happy, creative, non-hierarchical work environment in which you are a  valued member of our organization 
● Involvement in the complete lifecycle of software products  
● Interaction and cooperation with top global customers  
● An opportunity to showcase your work in community meetups and other  conferences where applicable 
● Contribute your expertise as part of the support rotation 
● An international environment with offices and colleagues all over the world 
Additional information
Remote status

Flexible remote
Or, know someone who would be a perfect fit? Let them know!